Welcome to Just Poetry.
People have asked that I make my poetry more accessible. Here I have put a lot of poems all in one spot. Just click the links to the right to read a poem or two.
To the left are some quotes about what famous poets think poetry is. To the right are poems by a not so famous poet who thinks poetry is the words that breathe the very rhythm of our lives.
I wrote my first poem when I was nine years old about a lonely little bee. Today I continue to write my rhymes whenever the emotion and the unction hit me.
I hope you enjoy the words that I have used to paint the story of the rhythm of my life.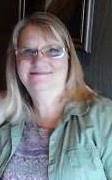 Back HOME to main page http://deliverabledevotionals.com/